This is a truly great printer for the price. This was the first model I started with because it is simple to set up and use.  I only recently stopped using it when I upgraded to a bigger printer. I have upgraded several things on these mainly brand new Anodized Aluminum Y Carriage Plate, Marlin Custom Firmware, New Heater Blocks and Heat Element, and a few other things.  I haven't use it for a while so it will need some cleaning and setup.
Info from website:
Built upon the design of the Maker Select 3D Printer, the Maker Select Plus 3D Printer now features a unified design with an integrated control box and a smaller footprint. Like the previous models, the Maker Select 3D Printer features a large 7.9" x 7.9" x 7.1" build area, but with a 50% faster print speed. The LCD menu system has been upgraded to a large 3.25" touch screen system, with a simpler and easier to use design with on-the-fly print tuning options. The improved Anti-Jam MK10 extruder features a 0.4mm nozzle diameter and 100 micron layer resolution, allowing you to create smooth, high quality prints.

New and Improved
Built upon the design of our best selling and #1 community rated 3D printer
---
We listened to all the feedback and customer comments about our #1 selling Make Select 3D Printer and improved both the performance and the printing experience itself. The unified design, easy-to-use touch screen user interface, and simpler menu system provides the best printing experience at the lowest price possible.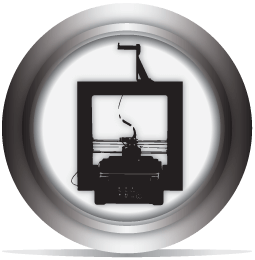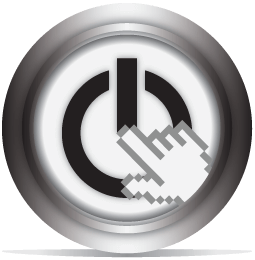 Ready to Print in 10 Minutes!

Print Now: Unlike DIY kits, this printer comes almost fully assembled, requiring just 4 screws to secure the frame to the base and 2 screws to attach the filament holder. Additionally, the printer comes with everything you need, including sample PLA filament and a microSD card with sample 3D model files, ready to print!

Compatible Software: With the ability to use both open-source and commercial software, such as Cura, Repetier, or Simplify 3D, the Maker Select Plus+ 3D Printer is compatible with Windows®, Mac® OS X®, and Linux®.

Large Volume: The large 7.9" x 7.9" x 7.1" build area allows you to create larger, more complex, and more detailed models.
Factory Calibrated
Each individual printer is factory calibrated and includes a sample model printed on that printer